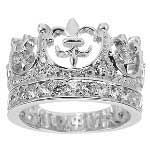 The Tour is now closed! Thank you for visiting. Blog Candy Winner will be announced soon!
Welcome to the Dusty Durango Tour. If thou art just beginning the tour, thee will be better served by beginning thy travels at the home Castle. Thee may reach it from here simply by clicking on my CROWN!

Welcome to the Dusty Durango Path of the Royal Blog Tour.
Ye are currently at Castle Number 7.
I'm offering blog candy too! Scroll to the bottom to find out how to register for your chance to win something sweet!
My featured stamp set is a new hostess only stamp set called -
Wings of Friendship
. It lends itself well to a new technique that I'll be sharing with you today. Now, I know you don't want to read a bunch of stuff so I promise to keep it short! Now on to the projects.
This is a solid image stamp, so coloring directly onto the stamp with markers gives you a lot of room to play with the colors and shading. This is Rich Razzleberry(bird), Crushed Curry, Summer Sun and Dusty Durango on the flowers with certainly celery on the leaves and vines. His wings have some Dazzling Diamonds. The swirls on the background are a direct transfer techniqe using Crushed Curry on So Saffron card stock.
I just love this new In Color Soft Suede! It's delish! The image is stamped in Whisper White Craft Ink on the Soft Suede Card stock. Ripped and roughed up, wadded up a few times and stepped on for good measure. Did I mention this is a project to get out allllllll your frustrations? *smirk* Then the edges and creases were inked with the Soft Suede.
The background paper is faux handmade paper. I used tissue paper to dab on several ink colors from the reinkers. Isn't it just fun?
Pop Ups Make Me Happy!
Ok, this is a stamped image that I made for a project that didn't make the cut for the tour. After I'd finished the other three, I just couldn't throw this guy away. so I made a very quick popup card. The background behind the bird really makes it look like he's welcoming the morning sun! It's just all the shades of yellow sponged onto Whisper White card stock. (darker as it goes toward the edges) Give this a try and you'll love how it looks around your images.
I know, I know... what IS that? I developed it a long time ago and recently shared it with my local Jacksonville Starz group. Stay tuned for more info and a tutorial that I'll post in the days following the tour. It's so simple, you'll wonder why you didn't try it sooner!
Get your supplies
ready and join me next week for a project you'll love to give as gifts for any occasion. You'll need a glass container with a smooth side, solid image stamp(s), versamark ink and marker, embossing heat tool, clear embossing powder and an embossing buddy.
I'm offering a custom blog banner to at least one lucky winner! Here's what you have to do:
Sign up as a follower on my design blog: Design ByTee
Sign up as a follower here
That's it! This candy is open to anyone and everyone who meets this criteria by July 28th at midnight! Good luck to you!

Once this path hath reached its end, thy royal coach will travel back to the Royal Blog Tour - Home Castle where more paths await thee!
The tour is now closed! Blog candy will be announced soon!